On November 29, 2007 Engine 3 along with the shift Safety Officer, responded on the scene of a 2 alarm fire on Gowing Road in Hudson, NH. Hudson Firefighters encountered a 2 bay auto garage heavily involved in fire and quickly called for additional assistance due to the lack of a pressurized water system in that area of town. After the fire was knocked down the oil and gas run-off from the building was becoming a concern and assistance from the Nashua SMART team was requested for containment. Former Nashua firefighter Neal Carter and Lieutenant Rob Buxton, who are now both Deputy Chiefs in Hudson were in command of the fire.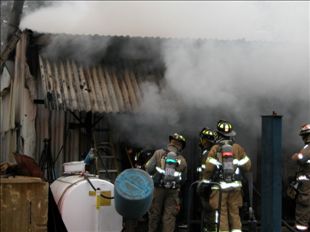 Nashua firefighters working to make entry into the building.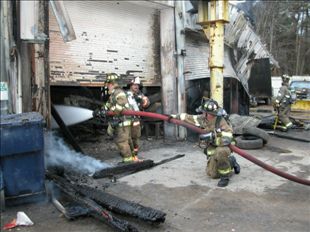 FFOP House works a 2.5 while firefighter Mark Carter and Lt. Doug Cote assist him.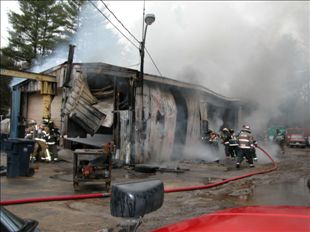 Hudson Firefighters are shown here with a big line working the stubborn fire.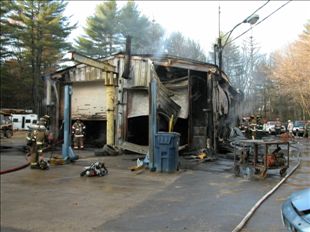 The remains of the building after the fire was knocked down.
Photos by Al Boucher