3rd Alarm on Ferry Street
Group 3 members battled this 3 alarm fire in a vacant building that was under construction in the early morning hours of Tuesday November 13, 2007 at 1 Ferry Road. The initial calls reported an explosion in the area of the 99 Restaurant on St. Laurent Street. The first alarm assignment was Engine 1, 5 and Ladder 1. Engine 1 was first due and reported heavy fire conditions in a 2 story single family home.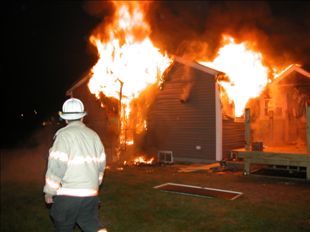 Deputy Chief Dan Cronin, the incident commander assesses the fire conditions.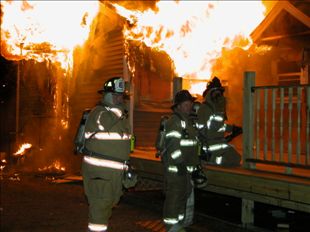 Lt. Tom Lingley, FF Mike Sullivan, and FF Shane Sewade of Engine Co. 6 waiting for the line to be charged.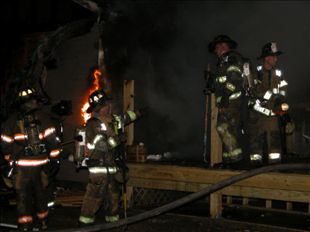 Companies making progress on the rear porch.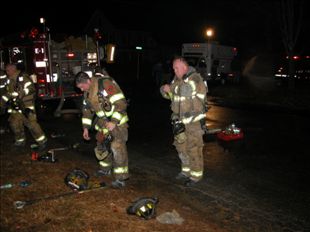 Firefighters Patrick Nelson and Bob Fitz were on the first in companies.
Above photos by Al Boucher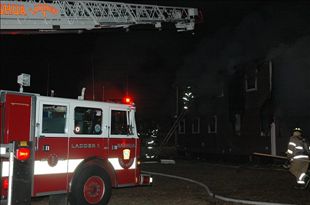 Ladder 1 on side 2 of the building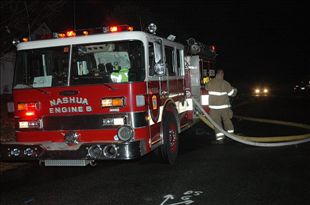 Engine 6 MPO Julian Reed.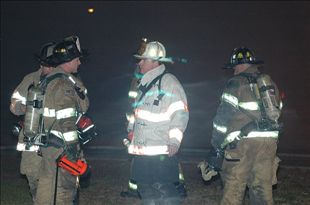 Chief Brian Morrissey talks with Lt. Matt Parzych.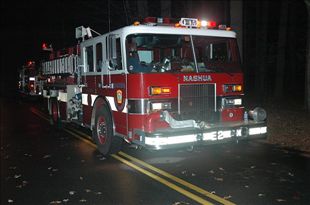 Engine 2 staged.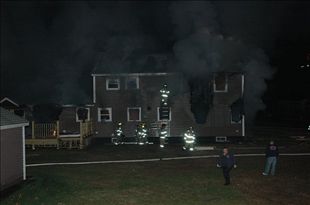 A view of side 2 of the building after the fire is knocked down.
Above photos by Kevin Kerrigan