Shaw's Supermarket 2nd Alarm August 12, 2007
A second alarm was struck for a fire at Shaw's Supermarket in the Main Street Market Place on Sunday August 12, 2007. The first in companies encountered a heavy smoke condition coming from the building on arrival. The build was occupied at the time if the fire however, customers and employees were evacuating as companies arrived. Deputy Chief John Allison struck the second alarm to bring additional manpower to the scene. The fire was located in a display unit in the deli area. The buildings suppression system kept the fire in check until crews located and extinguished it.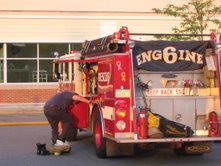 Engine Co. 6 MPO Steve Flynn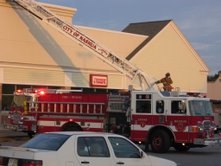 Engine 1 and Ladder 2 operate on side 1 of the building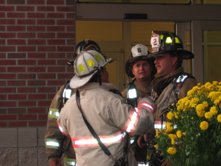 IC Deputy Allison talks with the crews.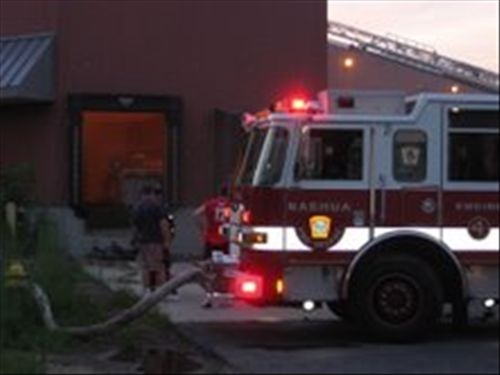 Engine Co. 4 tied on a hydrant in the rear.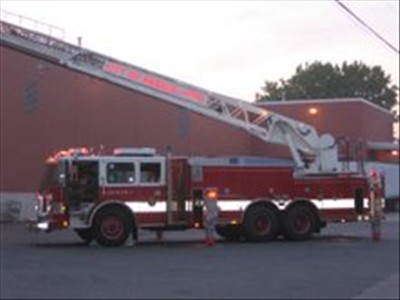 Ladder Co. 1 set up in the rear.